ENERGY MANAGEMENT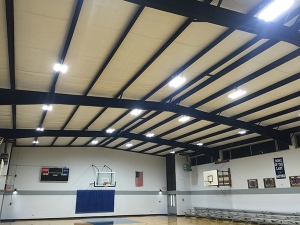 We work with Municipal, Educational, Health Care and private sector clients to help reduce energy and maintenance budgets while making conscious changes to environmental impact.
Our services include Lighting, Controls and Electrical Systems, as well as Building-Wide Systems Integration.
LIGHTING SYSTEMS
We partner with local lighting vendors to upgrade interior and exterior lighting systems through retrofitting and new installation. Our turnkey service includes on-site survey, design, supply and installation. We provide advanced lighting control solutions to further the energy savings, including central lighting control systems, occupancy sensors, time scheduling, photo sensors and dimmers. Our improvements increase lighting levels and efficiency, enhance aesthetics, and more importantly generate energy and maintenance savings for the customer. We also provide rebate assistance where applicable.
BUILDING MANAGEMENT SYSTEMS
Building-wide systems integration is a critical component to energy management. An automated system improves operational efficiency and reduces costs in both energy consumption and facility maintenance.  We install and connect extensive systems, including controls and monitors for mechanical and electrical equipment such as lighting, power systems, fire systems, security systems, and ventilation.