DESIGN AND CONSULTING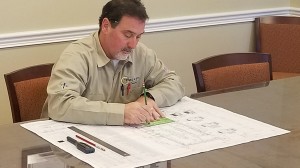 We provide cost efficient and reliable electrical design services including both drawings and specifications. Our engineering and drafting team utilizes the latest versions of 2015 AutoCAD and Revit. Handling both design and installation phases of a project provides our client with a streamlined experience and minimizes costly changes.
Our clients can be confident in our valuable experience and reputation in the industry.
TECHNOLOGY
We take pride in keeping up with current technological trends to keep pace with our customers and vendors, and to provide our employees with a more reliable and productive way of getting the job done. We utilize the industry's leading software, including: Oracle Primavera P6, AutoCad Revit Design Suite, Sage ERP software and Microsoft Access and much more!