HRocker Electric Co., Inc., a family owned business, was established in 1946 by Henry O. Rocker Sr. and proudly serves the Gulf South area as a Commercial, Industrial and Oil & Gas electrical contractor. We have deep roots in the New Orleans area but also serve the entire state of Louisiana as well as Alabama, Florida, Mississippi and Texas. Third generation family members currently manage the business and members of the fourth generation are being groomed to insure the future of the company.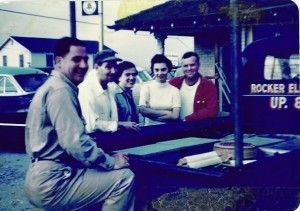 We have operated out of New Orleans since our inception in the 1940's and have expanded to include a second location on the Northshore.  The Hammond office was opened after Hurricane Katrina and is outfitted with full back-up generator power and satellite phone and internet access.
We have outstanding credit and are rated 3A3 with Dun and Bradstreet under DUNS number 03-443-3938.  We have a long and successful financial relationship with Whitney National Bank, are insured through The Gray Insurance Company, bonded through Merchants Bonding Company and carry all necessary state and local licenses.
We specialize in Marine and Commercial Turnkey Solutions. We have extensive experience with all aspects of power and lighting, FM200, Fire and Gas, TV and Entertainment Systems, Public Address and General Alarm Systems, Telephone, LAN, Radio and Battery Chargers/UPS Systems for emergency lighting and power.  We are also experienced with HVAC power and controls and offer architectural services as a way to streamline our projects. We provide design and engineering services to deliver clients with a turnkey project.